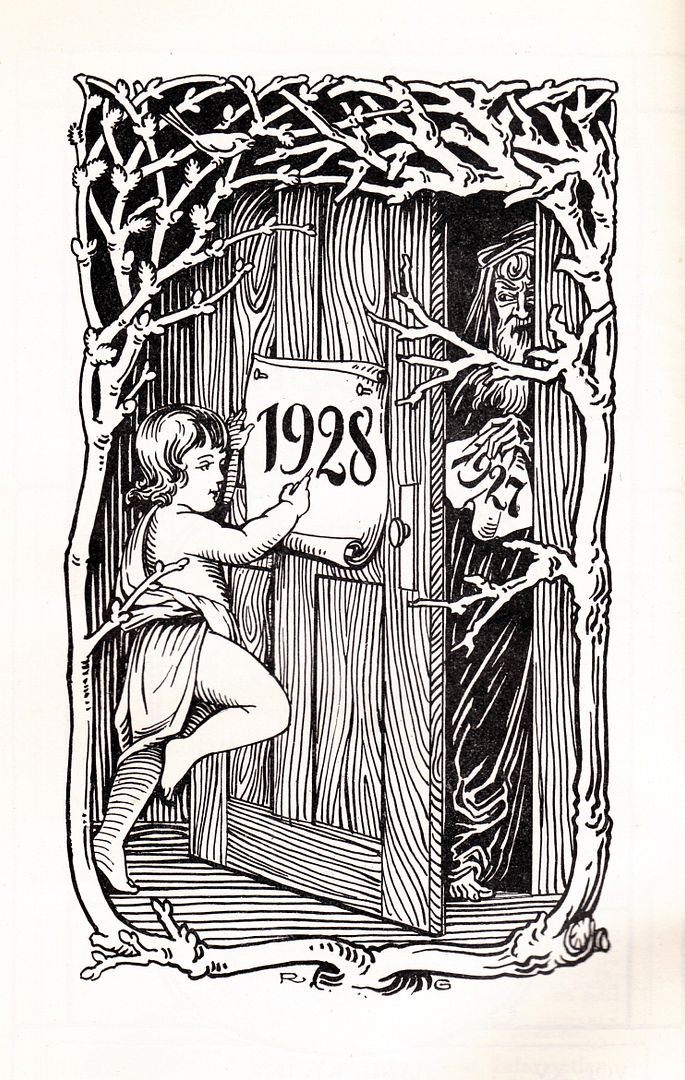 Like just about every other blogger, I planned on doing a year-end summary — but only Keepa would have this wonderful graphic from the Relief Society Magazine to mark the passing from one year to another!
But rather than list a bunch of stats or my favorite posts, I only have a few superlatives to share –
* Greatest pleasure: Meeting so many Keepa readers face-to-face or through personal friendships developed through private email. I may have had to go as far as Pennsylvania to meet some of you; others have said hello to me in the library, or we've met for breakfast; most of you I already knew, but at least one — a reader in Texas — has never yet commented. It is fun to meet you all.
* Greatest regret: Losing Tatiana as a commenter through a misunderstanding.
* Most fun email attachment: Jami's photos of her chickens, named Keepa, Pitch, and Indy.
* Most exciting addition to Keepa: The organ and piano recordings made by the Phantom. They add a whole new dimension to the blog, and there will be more, non-Christmas, recordings of early 20th century Mormon music in the new year.
We've had a happy 2009 together — here's to a Happy New Year for all Keepa'ninnies and your families.
Continue reading at the original source →