Adapted from Leaves from My Journal, by Wilford Woodruff; artwork by Douglas Johnson.

.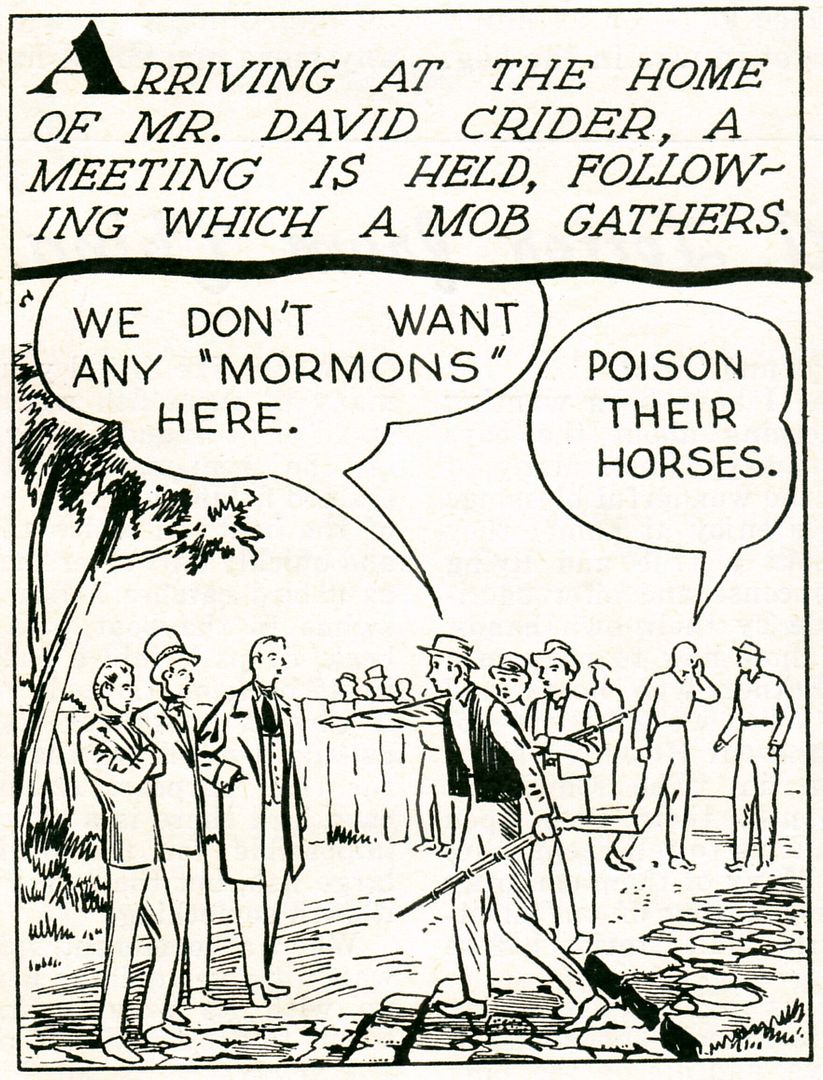 .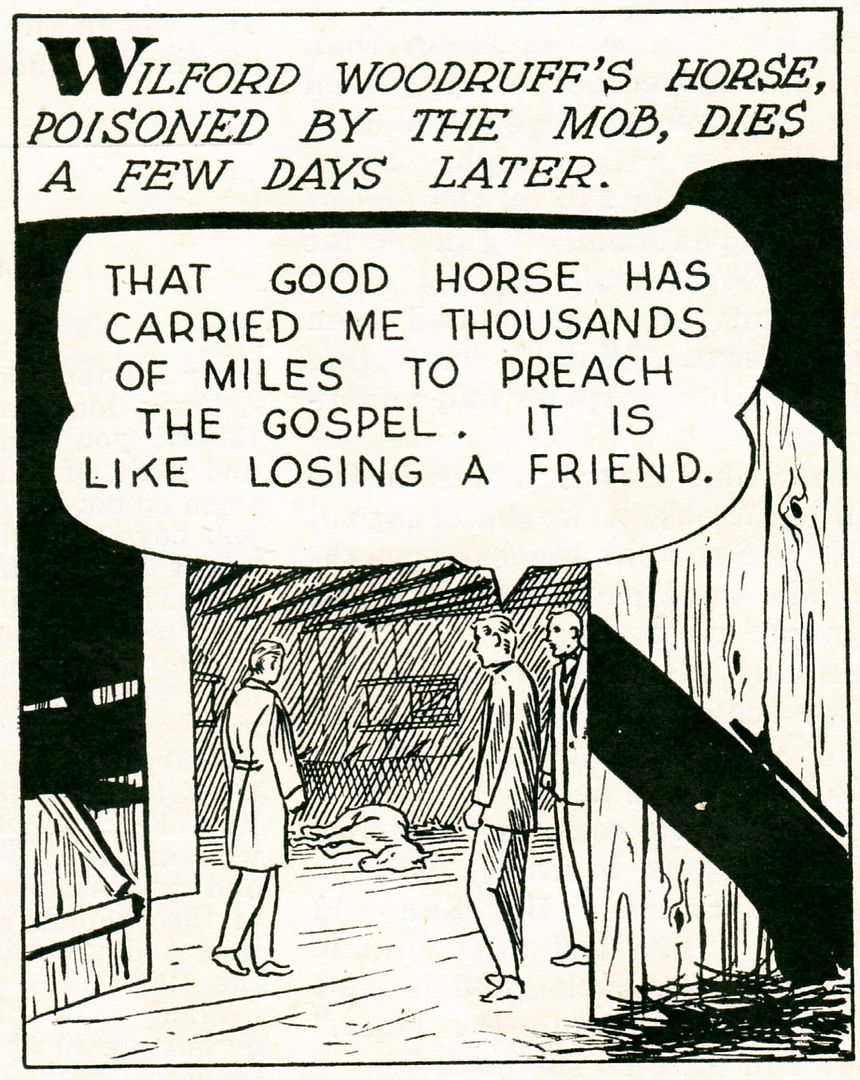 .


.


.


.

The End.
Text from Leaves from My Journal

… Brother Smoot had never used an oar, and I had not for some years, so we made awkward work of it. Soon he broke one oar, and I let another fall overboard, which left us only one broken oar to get to shore with. We narrowly escaped running into a steamboat. We struck shore half a mile below the landing plank, tied up the boat, jumped on the bank with our horses, and went on our way with blistered hands, thankful to get off so well.
On Sunday, the 31st of July, A.O. Smoot and I preached at Mr. David Crider's, Weakly County, Tennessee. After the meeting Mr. Crider was baptized. A mob gathered and threatened us, and poisoned our horses so that the one I rode, belonging to Samuel West, died a few days after. This horse had carried me thousands of miles while preaching the gospel. I continued to travel with Brothers Smoot, Patten and Parrish in Tennessee and Kentucky, and we baptized all who would receive our testimony.
On the second day of September we held a general conference at the Damon Creek Branch. Elder Thomas B. Marsh, President of the Twelve Apostles, presided. All the branches in Tennessee and Kentucky were represented. Brothers Randolph Alexander, Benjamin L. Clapp and Johnson F. Lane were ordained Elders and Lindsay Bradey was ordained to the lesser Priesthood.
I assisted President Marsh to obtain fifteen hundred dollars from the Southern brethren, to enter land in Missouri for the Church. The brethren made me a present of fifty dollars, which I sent by President Marsh to enter forty acres of land for me. Elder Smoot and I were released from the Southern Mission with permission to go to Kirtland. …
Wilford Woodruff's First Mission (Graphic History) part 1, part 2, part 3, part 4, part 5, part 6, part 7, part 8, part 9, part 10, part 11, part 12, part 13, part 14, part 15, part 16, part 17, part 18
Continue reading at the original source →