Adapted from Leaves from My Journal, by Wilford Woodruff; artwork by Douglas Johnson.

.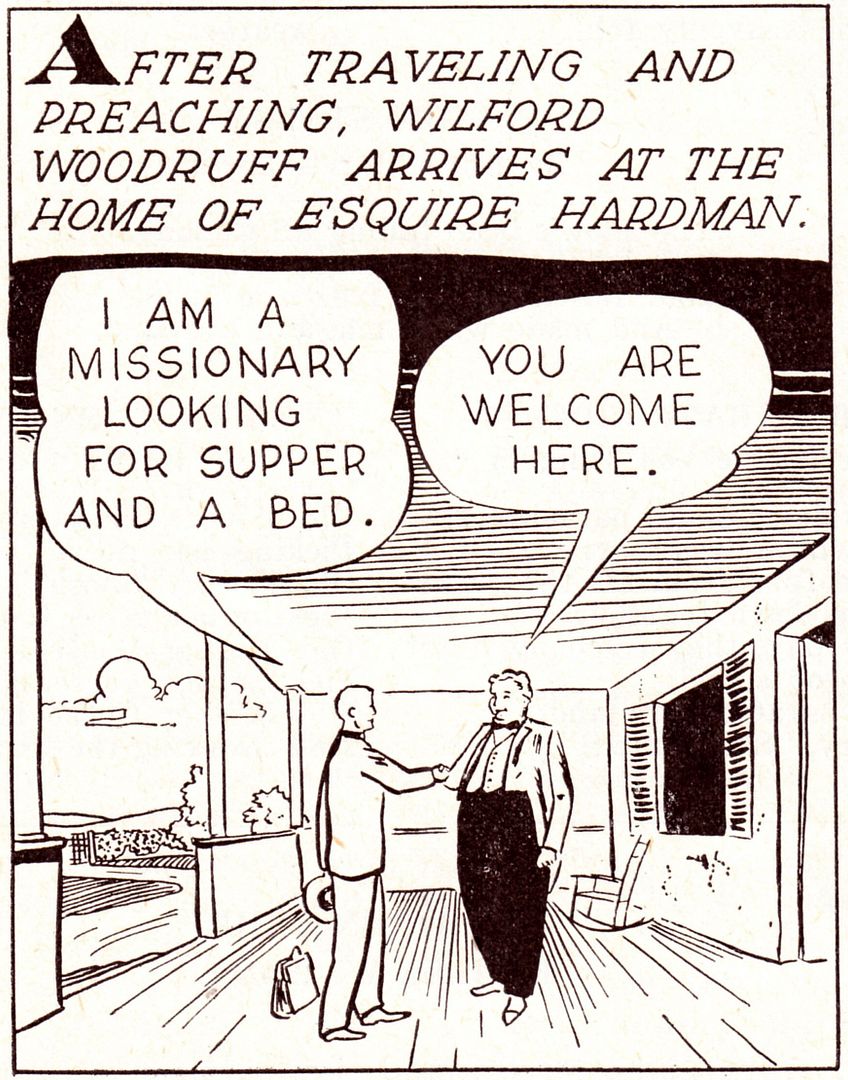 .


.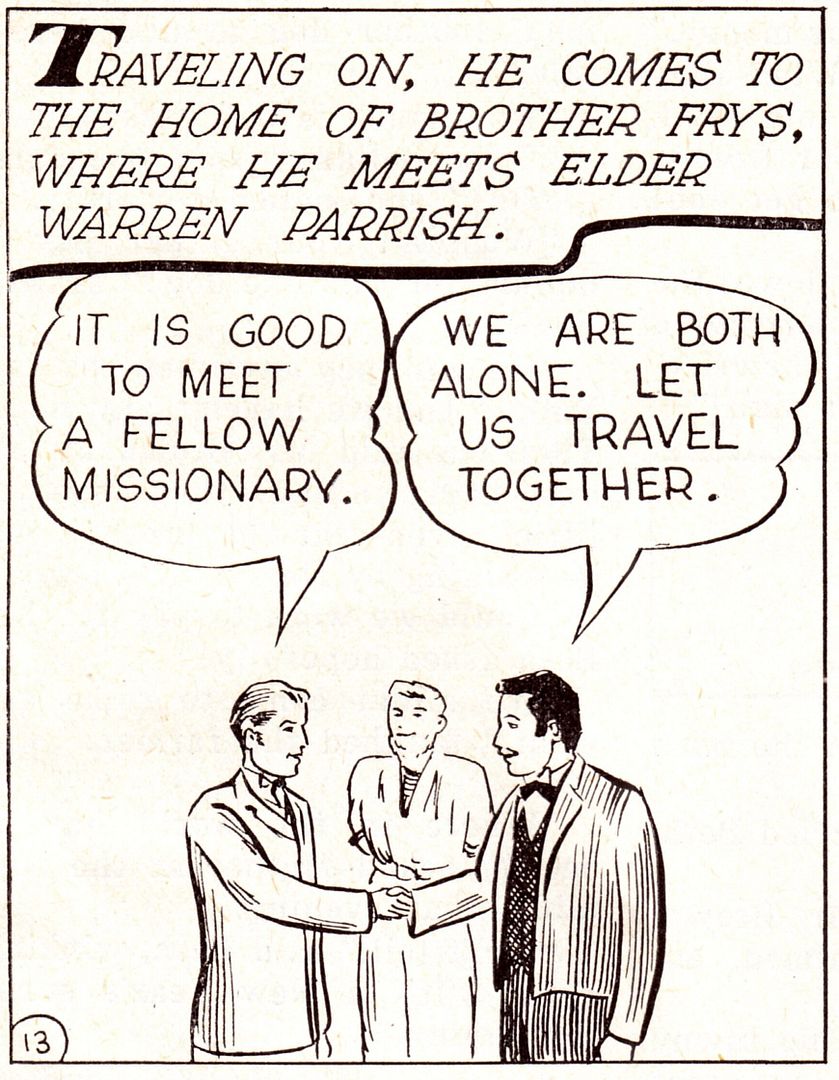 .


.


.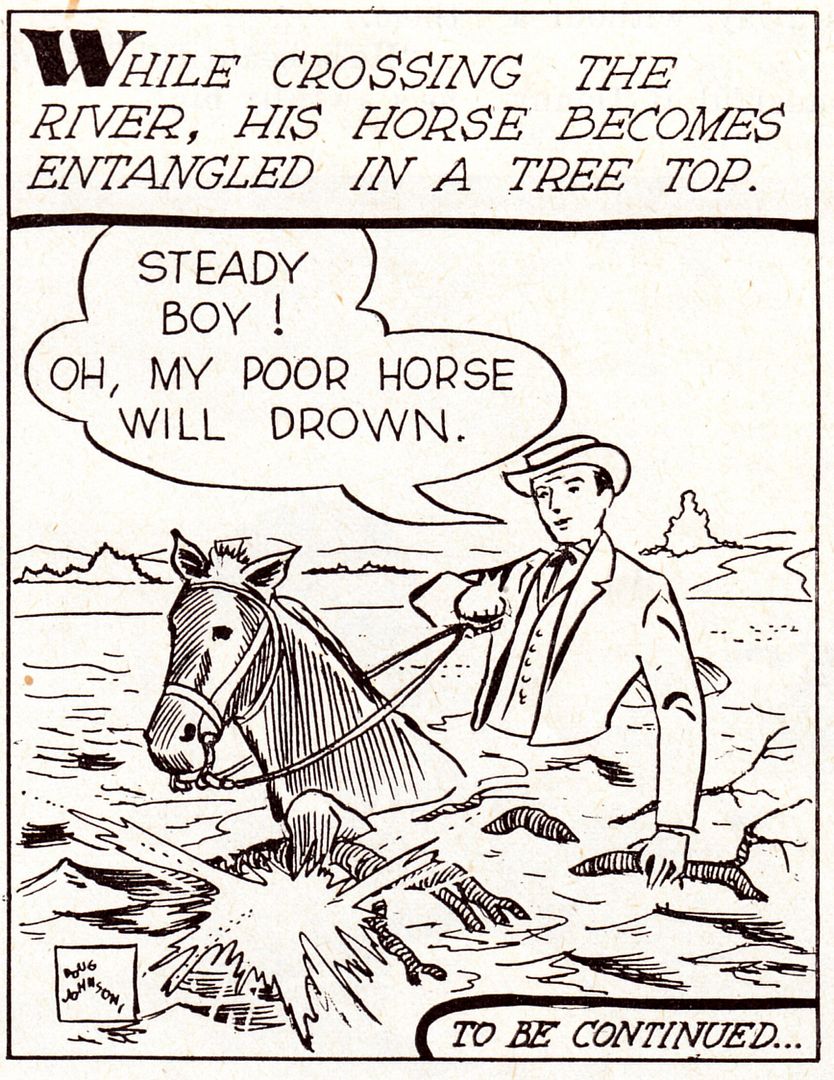 to be continued …
Text from Leaves from My Journal
… Soon I was shown to a bed, in a room adjoining a large one in which were assembled many of the men whom I had been preaching to. I could hear their conversation. One man said he would like to know how that "Mormon" boy knew of their past lives. In a little while they got to disputing about some doctrinal point. One suggested calling me to decide the point. the landlord said, "No; we have had enough for once."
In the morning I had a good breakfast. The landlord said if I came that way again to stop at his house, and stay as long as I might choose.
After leaving Memphis, I traveled through the county to Benton County and preached on the way as I had opportunity. I stopped one night with an Esquire Hardman, an Episcopalian. Most of the night was spent by the family in music and dancing. In the morning, at the breakfast table, Mr. Hardman asked me if we believed in music and dancing. I told him we did not really consider them essential to our salvation. He said he did, and therefore should not join our Church.
On the 4th of April, 1835, I had the happy privilege of meeting Elder Warren Parrish at the house of Brother Frys. He had been preaching in that part of Tennessee, in company with Davie W. Patten, and had baptized a number and organized several small branches. Brother Patten had returned home, and Brother Parrish was laboring alone. I joined him in the ministry, and we labored together three months and nineteen days, when he was called to Kirtland.
During the time we were together, we traveled through several counties in Tennessee for the distance of seven hundred and sixty miles, and preached the gospel daily as we had the opportunity. We baptized some twenty persons.
By the counsel of the Prophet Joseph Smith and Oliver Cowdery, Elder Parrish ordained me an Elder, and left me to take charge of the branches that had been raised up in that neighborhood.
As soon as I was left alone, I extended my circuit and labors. For a season I had large congregations; many seemed to believe, and I baptized a number.
On the 15th of August I had an appointment at the house of Brother Taylor, the step-father of Abraham O. Smoot. I had to cross Bloody River, which I had to swim in consequence of heavy rains. While crossing, my horse became entangled in a tree top …
Continue reading at the original source →