Adapted from Leaves from My Journal, by Wilford Woodruff; artwork by Douglas Johnson.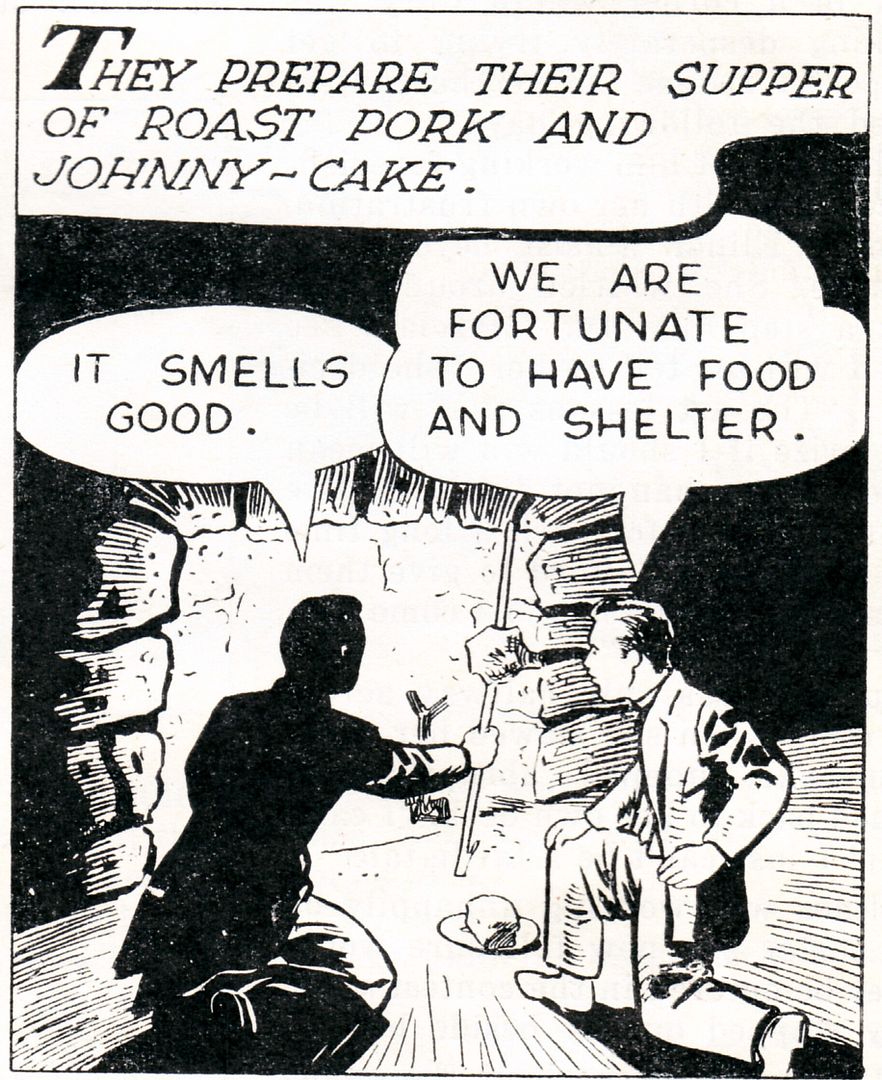 .


.


.


.


.


.

to be continued …
Text from Leaves from My Journal
… We made a fire in the tavern, roasted a piece of our pork, ate our supper, said our prayers, went into a chamber, lay down on the bare floor, and were soon asleep.
I dreamed I was at my father's house in a good feather bed, and I had a good night's rest. When I awoke the bed vanished, and I found myself on the bare floor and well rested, not having been troubled with evil spirits or anything else.
We thanked the Lord for His goodness to us, ate the remainder of our provisions and continued our journey down the river to Little Rock, the capital of Arkansas, which then consisted of only a few cabins. After visiting the place, we crossed the river and tied up our canoe, which had carried us safely one hundred and fifty miles.
We then took the old military road, leading from Little Rock to Memphis, Tennessee. This road lay through swamps, and was covered with mud and water most of the way, for one hundred and seventy miles. We walked forty miles in a day through mud and water knee-deep.
On the 24th of March, after traveling some ten miles through mud, I was taken lame with a sharp pain in my knee. I sat down on a log. My companion, who was anxious to get to his home in Kirtland, left me sitting in an alligator swamp. …
Continue reading at the original source →