Adapted from Leaves from My Journal, by Wilford Woodruff; artwork by Douglas Johnson.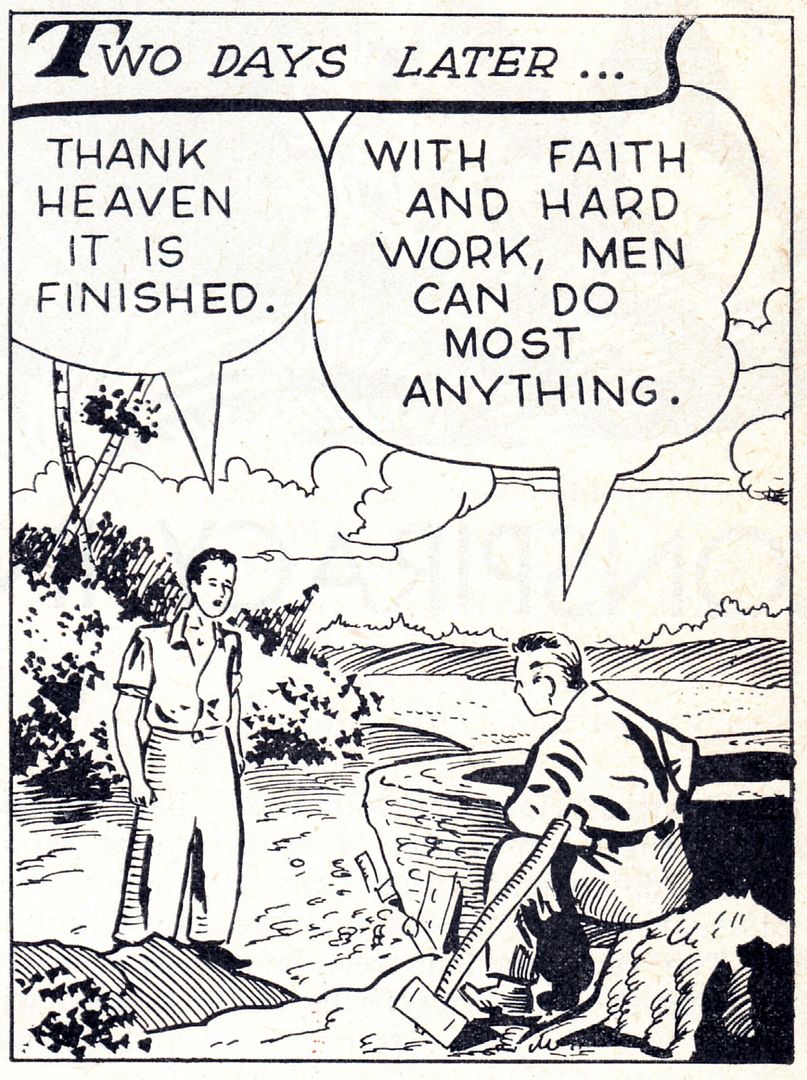 .


.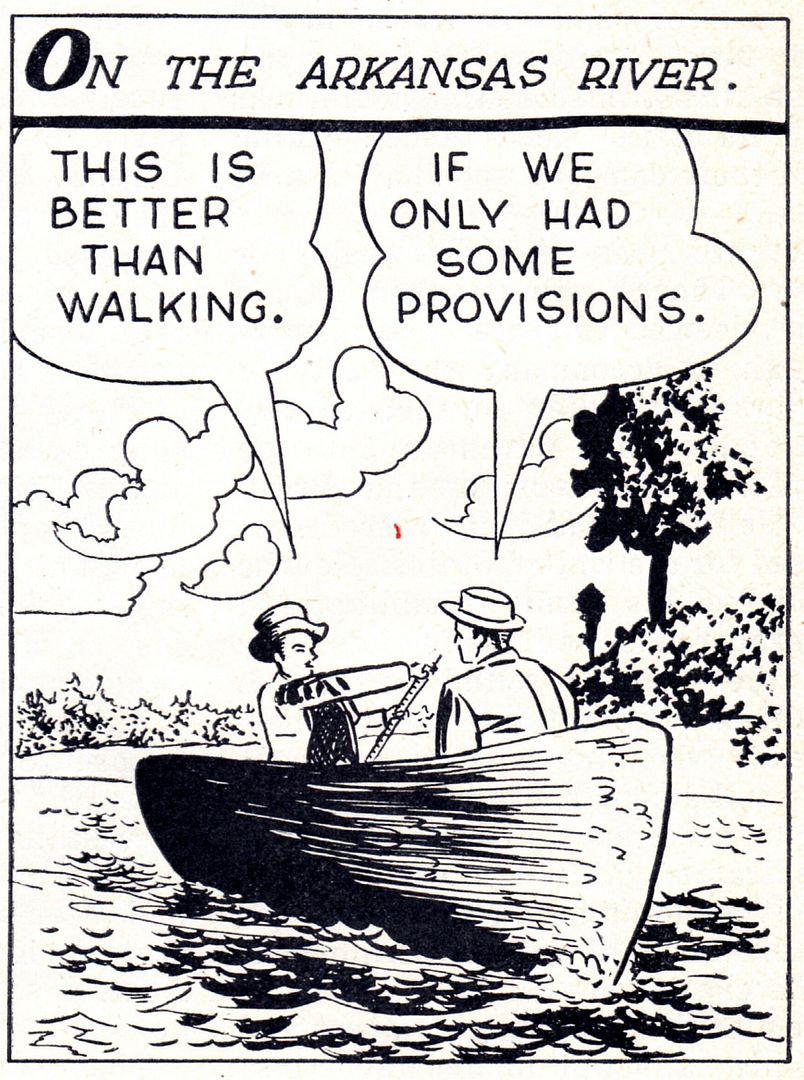 .


.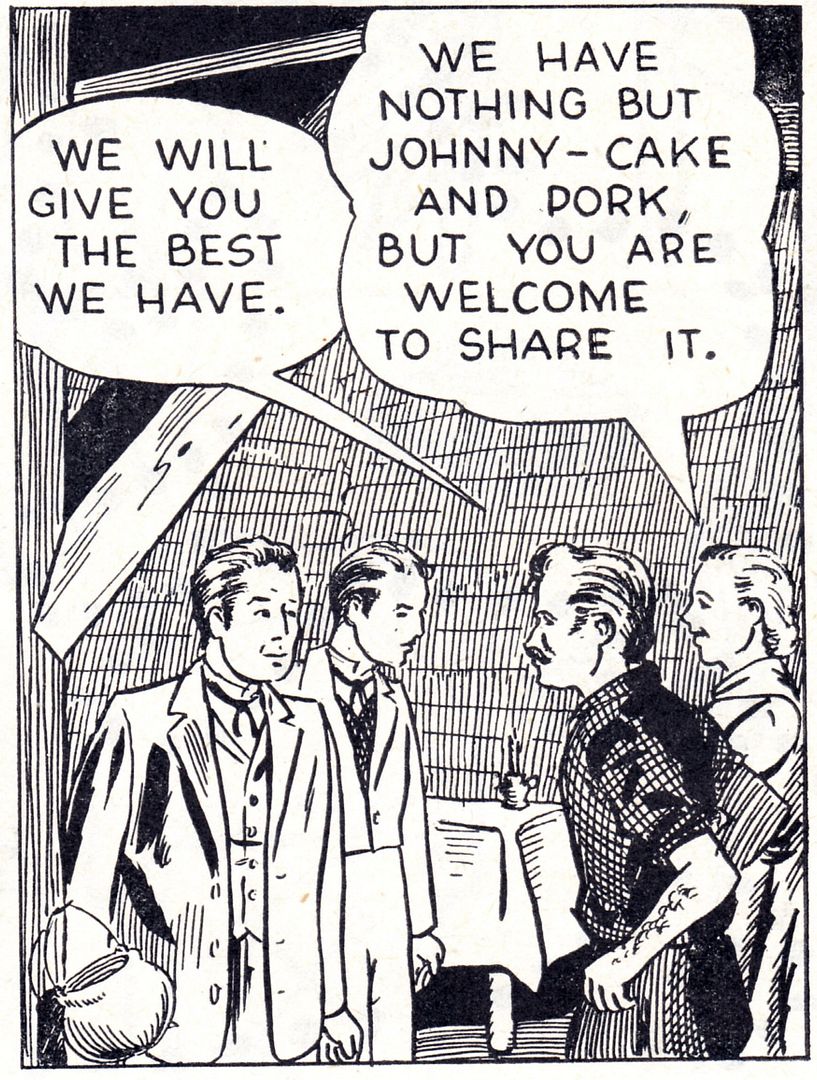 .


.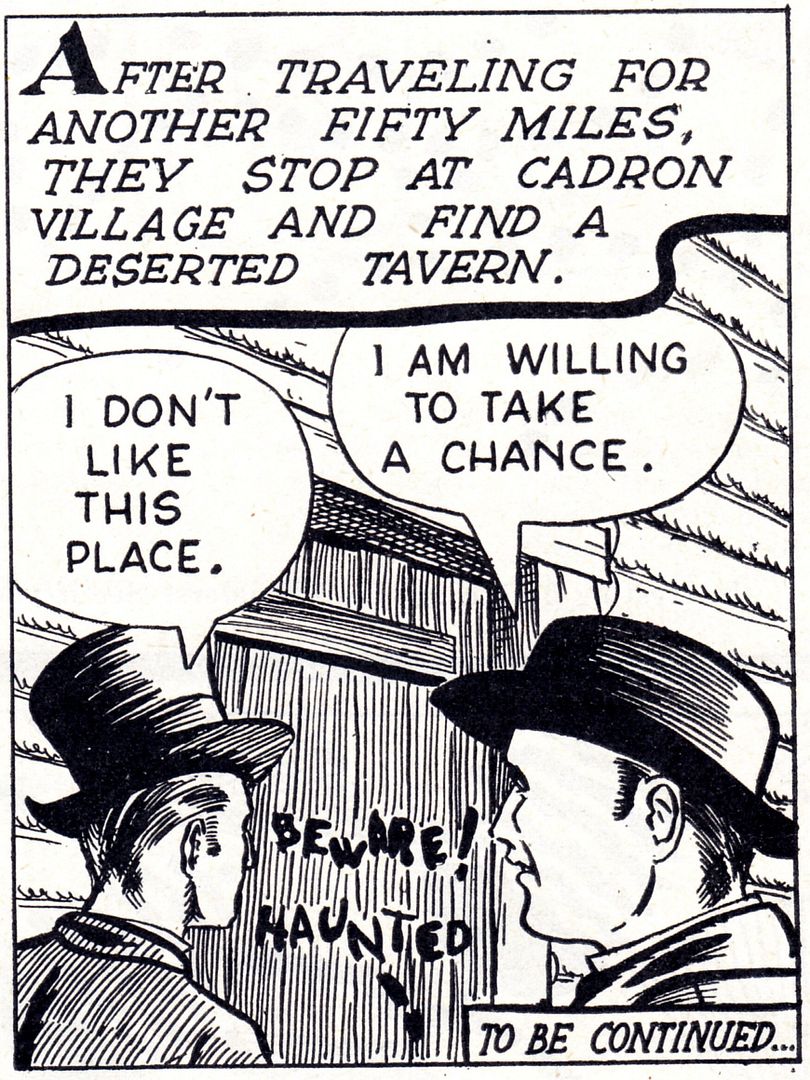 to be continued …
Text from Leaves from My Journal
… We could not get passage on the boat, because of the low water, so we went on the bank of the river and cut down a sound cottonwood tree, three feet through, and cut off a twelve-foot length from the butt end; and in two days we dug out a canoe. We made a pair of oars and a rudder, and on the 11th of March, 1835, we launched our canoe, and commenced our voyage down the Arkansas river, without provisions.
The first day we sailed twenty-five miles, and stopped at night with a poor family who lived on the bank of the river. These kind folks gave us supper and breakfast, and, in the morning, gave us a johnny-cake and piece of pork to take with us on our journey.
We traveled about fifty miles that day, and at night stopped at an old tavern, in a village called Cadron, which was deserted because it was believed to be haunted by evil spirits. …
Continue reading at the original source →