Adapted from Leaves from My Journal, by Wilford Woodruff; artwork by Douglas Johnson.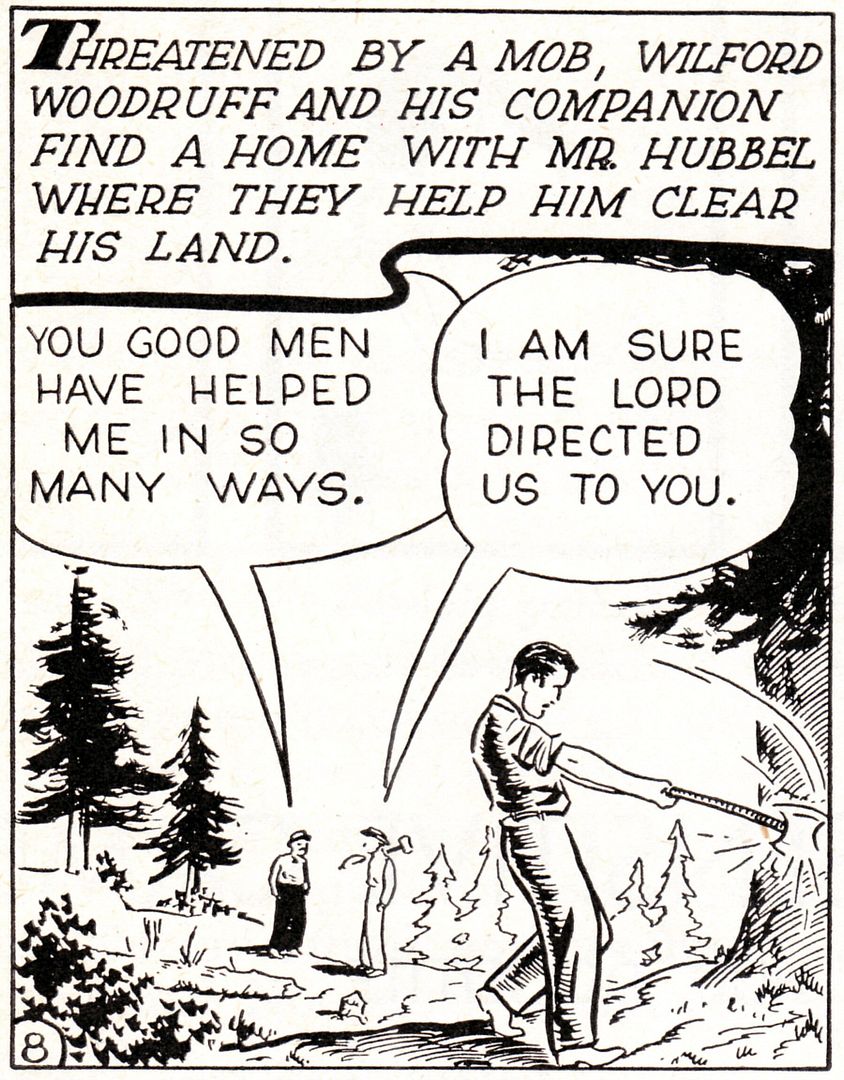 .


.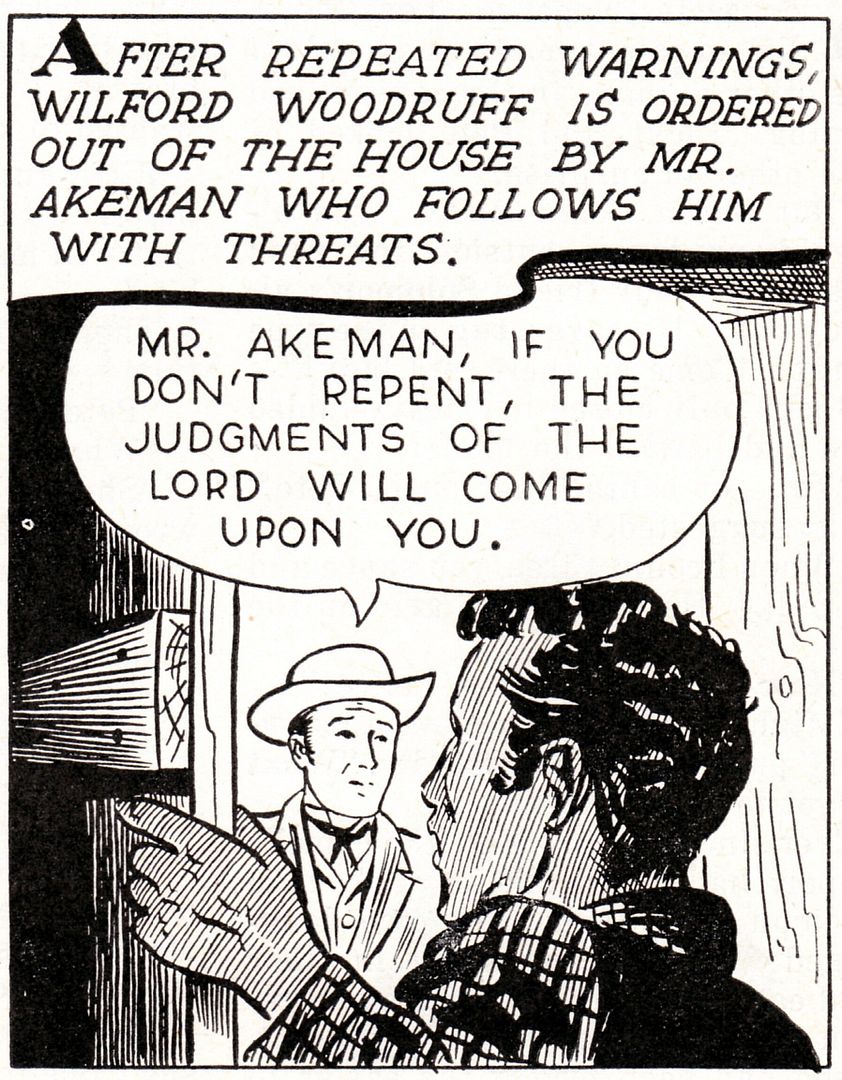 .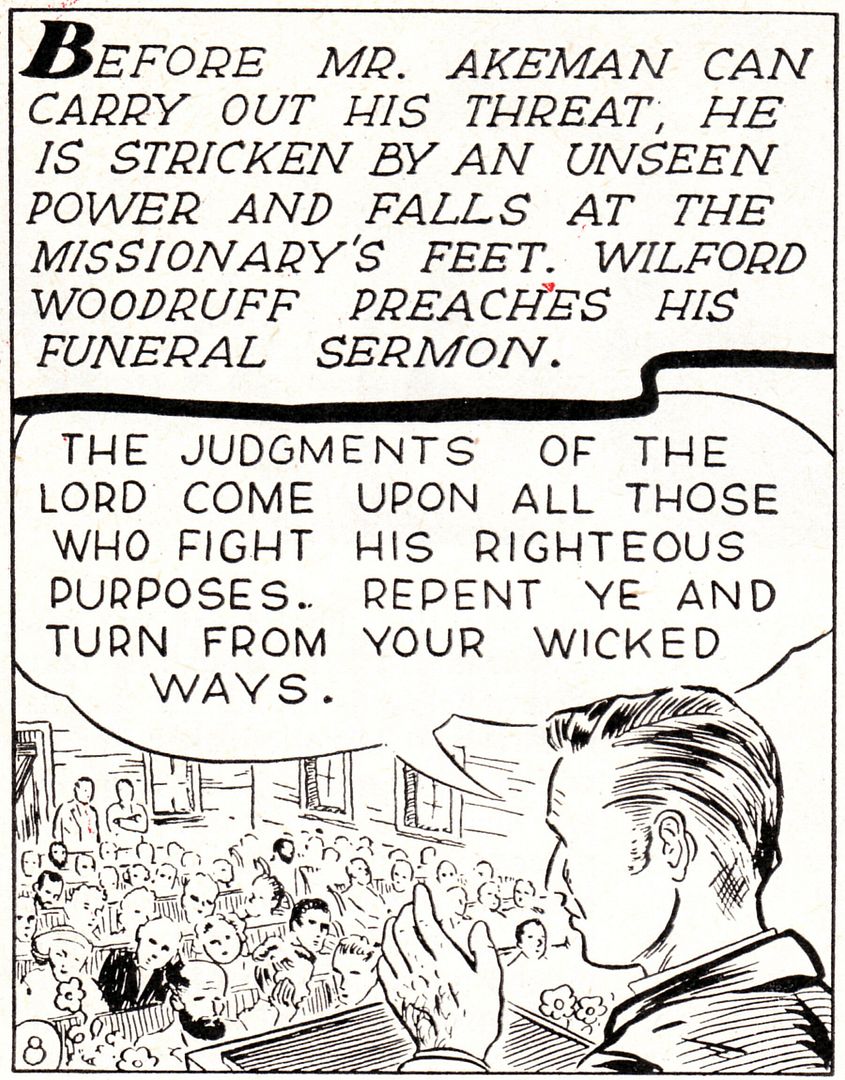 .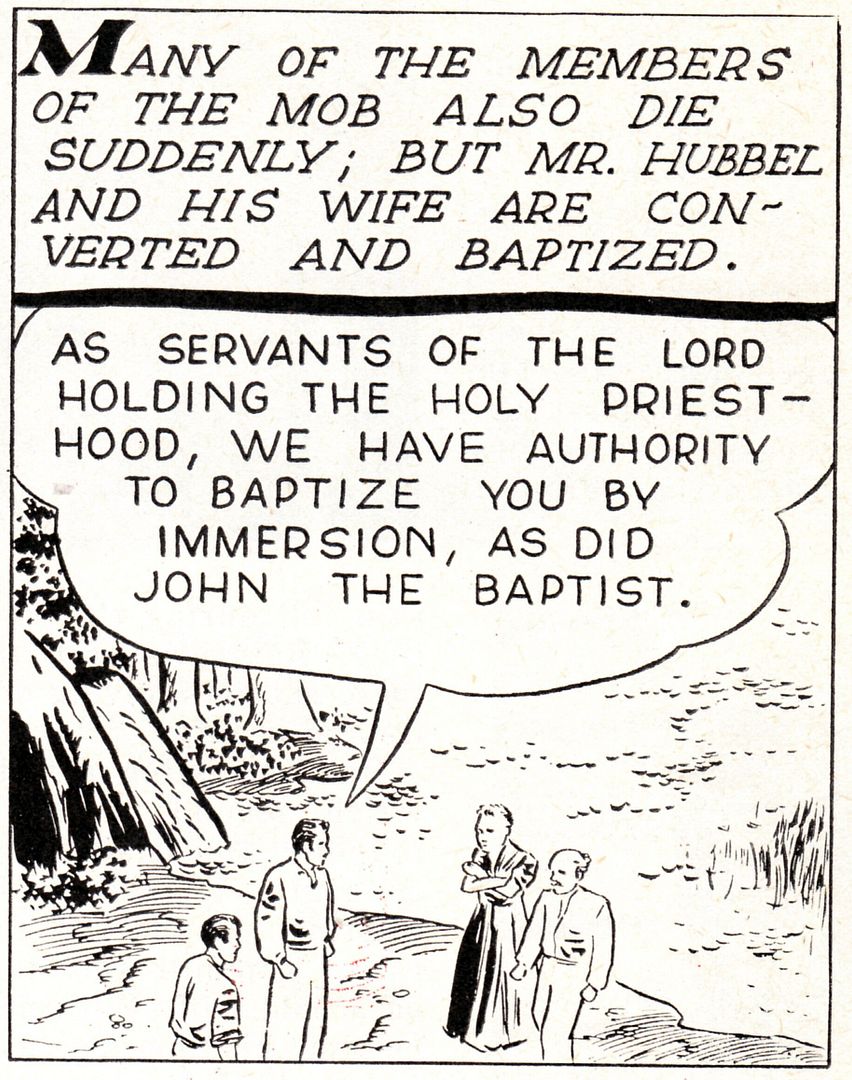 .


.

to be continued …
Can't wait to see what happens next? Check out Bruce Crow's post on Wilford Woodruff's Tennessee mission which picks up where this chapter of the graphic novel leaves off.
Text from Leaves from My Journal
… Father Hubbel came to see us, and invited us to make our home with him while we stayed in the place. We did so, and labored for him some three weeks with our axes, clearing land, while we were waiting to see the salvation of God.
I was commanded of the Lord by the Holy Ghost to go and warn Mr. Akeman to repent of his wickedness.
I did so, and each time he railed against me, and the last time he ordered me out of his house. When I went out he followed me and was very angry. When he came up to me, about eight rods from the house, he fell dead at my feet, turned black and swelled up, as I saw the serpents do in my dream. His family, as well as ourselves, felt it was the judgment of God upon him. I preached his funeral sermon.
Many of the mob died suddenly.
We stayed about two weeks after Akeman's death and preached, baptized Mr. Hubbel and his wife, and then continued on our journey.
We concluded to go down Arkansas river and cross into Tennessee. We could not get passage on the boat, because of the low water …
Continue reading at the original source →