Adapted from Leaves from My Journal, by Wilford Woodruff; artwork by Douglas Johnson.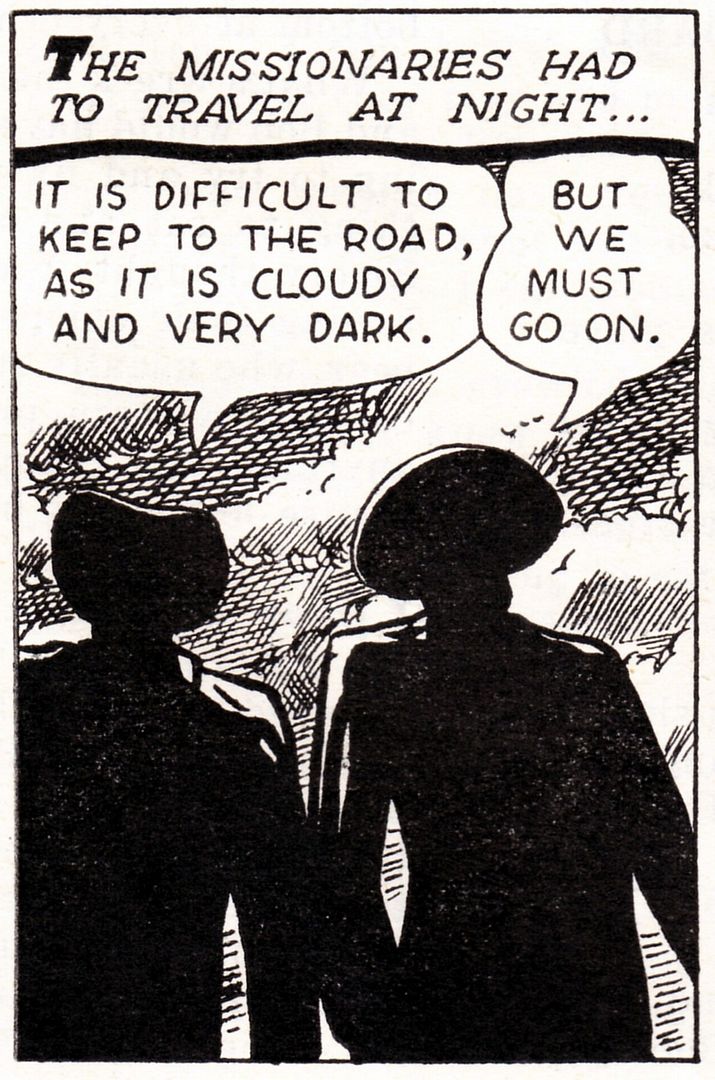 .


.


.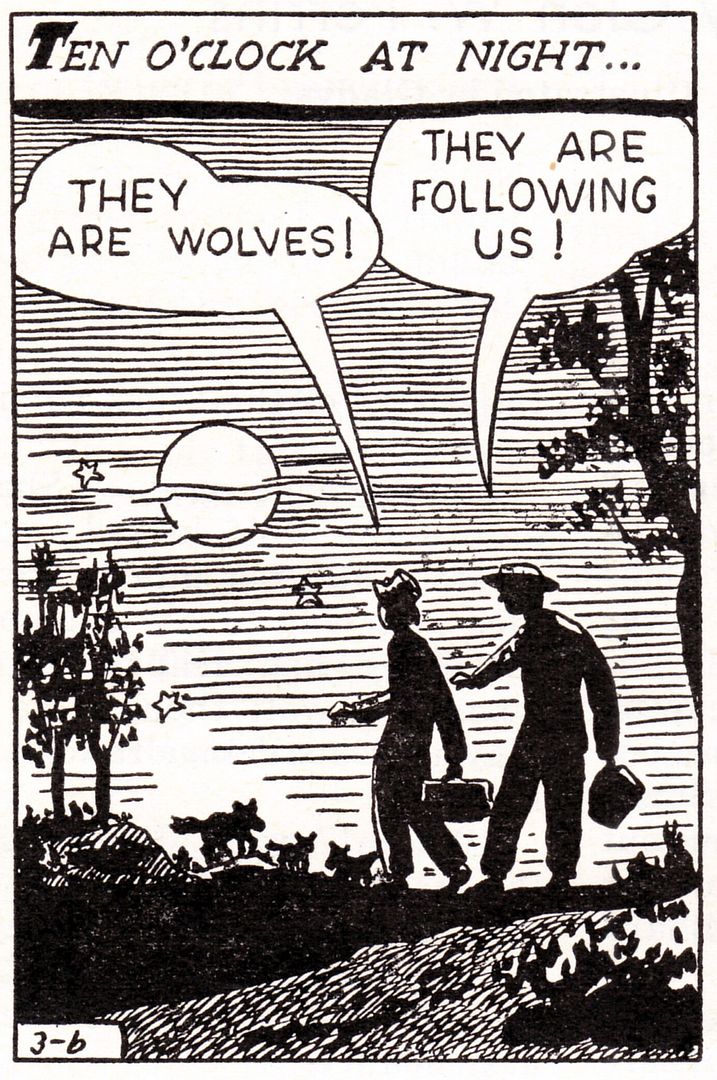 .


.


.

to be continued …
Text from Leaves from My Journal
… As we approached the timber a large black bear came out towards us. We were not afraid of him, for we were on the Lord's business, and had not mocked God's prophets as did the forty-two wicked children who said to Elisha "Go up thou bald head," for which they were torn by bears.
When the bear got within eight rods of us he sat on his haunches and looked at us a moment, and then ran away; and we went on our way rejoicing.
We had to travel in the night, which was cloudy and very dark, so we had great difficulty to keep the road.
Soon a large drove of wolves gathered around, and followed us. They came very close, and at times it seemed as though they would eat us up. We had materials for striking alight, and at ten o'clock, not knowing where we were, and the wolves becoming so bold, we thought it wisdom to make a fire; so we stopped and gathered a lot of oak limbs that lay on the ground, and lit them, and as our fire began to burn the wolves left us.
As we were about to lay down on the ground, for we had no blankets, we heard a dog bark. My companion said it was a wolf; I said it was a dog …
Continue reading at the original source →