Adapted from Leaves from My Journal, by Wilford Woodruff; artwork by Douglas Johnson.

.


.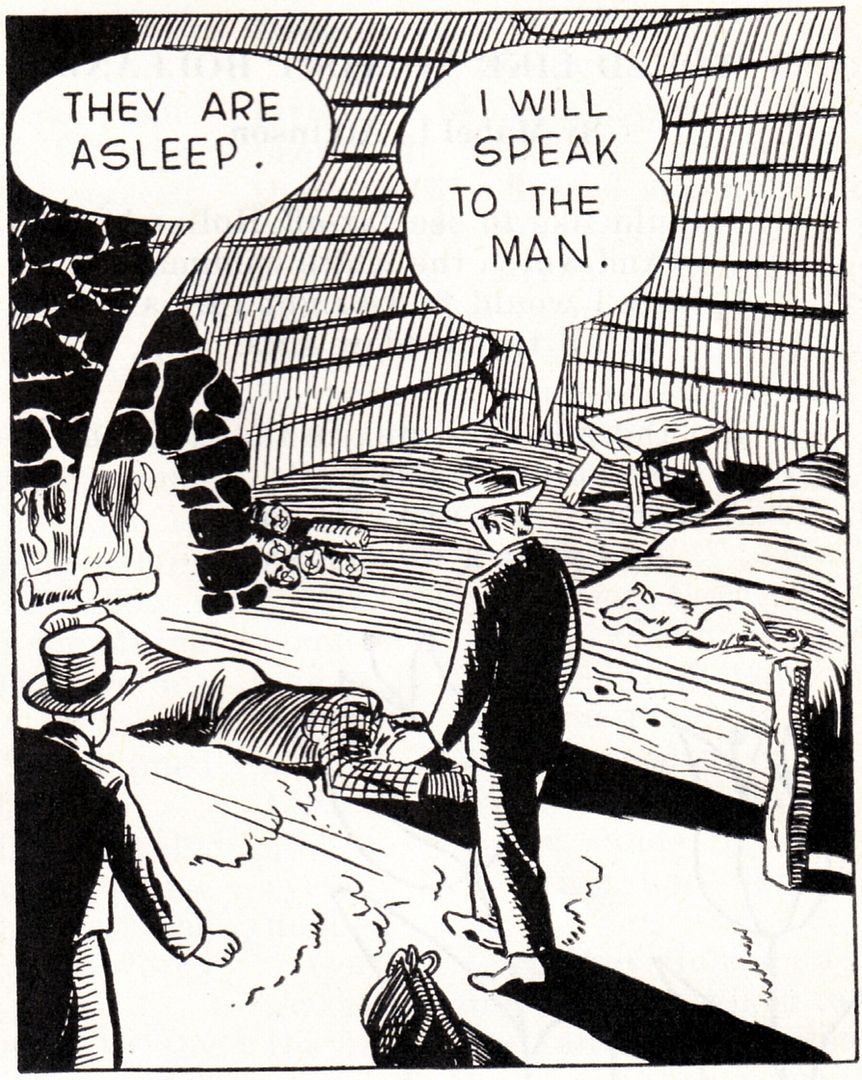 .


.


.


.

to be continued …
Text from Leaves from My Journal
… As we were about to lay down on the ground, for we had no blankets, we heard a dog bark. My companion said it was a wolf; I said it was a dog; but soon we heard a cow bell. Then we each took a firebrand and went about a quarter of a mile, and found the house, which was sixty miles from where we started that morning.
It was an old log cabin, about twelve feet square, with no door, but an old blanket was hung up in the doorway. There was no furniture except one bedstead, upon which lay a woman, several children and several small dogs. A man lay on the bare floor with his feet to the fire-place, and all were asleep.
I went in and spoke to the man, but did not wake him. I stepped to him, and laid my hand on his shoulder. The moment he felt the weight of my hand he jumped to his feet, and ran around the room as though he was frightened; but he was quieted when we informed him we were friends. The cause of his fright was, he had shot a panther a few nights before, and he thought its mate had jumped upon him.
He asked us what we wanted ; we told him we wished to stop with him all night, and would like something to eat. He informed us we might lay on the floor as he did, but that he had not a mouthful for us to eat, as he had to depend on his gun to get breakfast for his family in the morning. So we lay on the bare floor, and slept through a long, rainy night, which was pretty hard after walking sixty miles without anything to eat. That was the hardest day's work of my life.
The man's name was Williams. He was in the mob in Jackson County ; and after the Saints were driven out, he, with many others, went south. …
Continue reading at the original source →