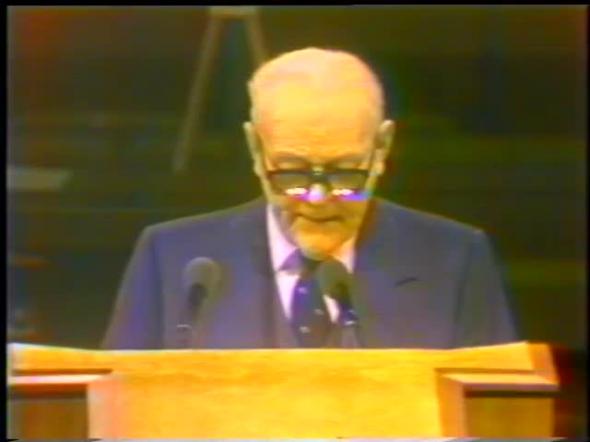 Self-reliance is the first principle of caring for others.
Welfare work divides itself into three main divisions. First is the basic doctrine of being self-sustaining to the full extent of one's ability. By applying the principles of personal and family preparedness, sometimes referred to as temporal welfare, we are to provide our own needs. So doing puts us in position to share our surplus with others.
-thus President Marion G. Romney
Coincidentally, we have just been talking about C.S. Lewis' take on the characteristic virtues and vices of the sexes. Women show they care by fussing over people, and men show they care by trying to be less of a burden on people. The correct path is something of a blend.
Self-reliance is good, but it must be spiritual. It must be holy self-reliance.
The Church has found that the whole problem is essentially a question of spirituality, rather than of finance or economics [in getting Church welfare work accomplished]. Where the spirituality has been high, the Plan has succeeded; where the spirituality is low, the Plan has lagged. The Church has proved there is no substitute for the great commandments: 'Thou shalt love the Lord thy God with all thy … might, mind, and strength, and thy neighbor as thyself'
-thus President J. Reuben Clark.
Self-reliance that is based in spirit and love is difficult to do. Self-reliance wants to be practical, to be merely practical I should say. On the other hand, it is much easier to be spiritual while refraining from activity and other practical stuff. But both are incomplete. The hard work of being spiritual and practical at the same time simply has to be done. That combination, spirituality and practicality, spirit and body, God part of his own Creation, is the heart of the gospel. It must be done. It is difficult, but when the sweet spot is hit, magic happens.
Other Posts from the Welfare Session of the April 1980 General Conference
Continue reading at the original source →