I had planned a post this morning on the art of Arnold Friberg, based on his own description of what he intended to do with those iconic Book of Mormon paintings — but the day just isn't cooperating and I feel as scrambled as the the covers used on the 1963 issues of The Improvement Era: We've got paintings and photographs; portraits, buildings, and calendar art; antiquities and then-current events. If you can discern a pattern, please let me know!
Meanwhile, I'll work on getting a pattern back in my day and post about the artwork tomorrow morning — the good Lord willin' and the creek don't rise.
.
January
.

February
From a painting by Norman Rockwell
.

March
Pioneer chapel, Granite, Utah
Watercolor by Ed Maryon, University of Utah
.

April
.

May
.

June
A juniper in southern Utah
.

July
.

August
Jackson Lake, near the south entrance to Yellowstone National Park
.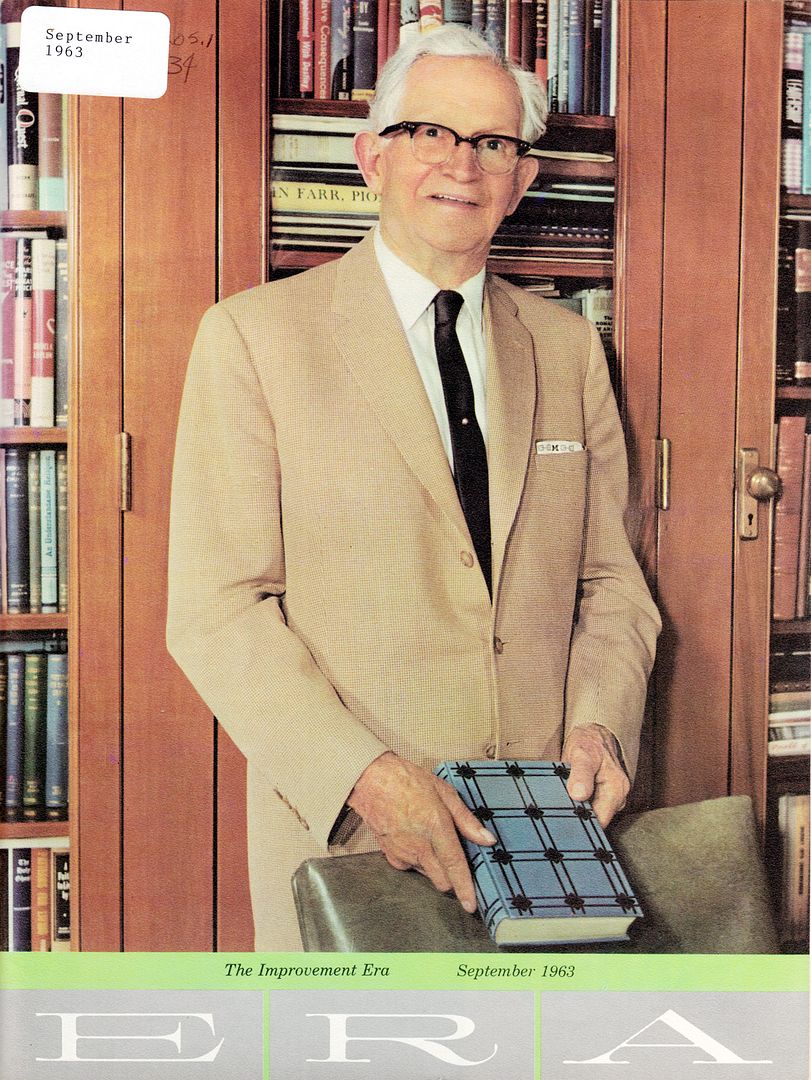 September
.

October
Polynesian Cultural Center, Laie, Hawaii
Just prior to its dedication
.

November
First Presidency: Hugh B. Brown, N. Eldon Tanner, David O. McKay
.

December
.
Continue reading at the original source →