Last January I wrote two posts featuring Walter Lee Noblin, a church member in South Carolina in the late 19th/early 20th century – first we read a letter featuring his testimony, then I used his life as a model to illustrate how we can find information about people to turn them from anonymous names on the page to brothers and sisters we care about.
That all just got a little more real, with this photograph of the gravestone of Walter Lee Noblin and his second wife, Stella Blanch Dial: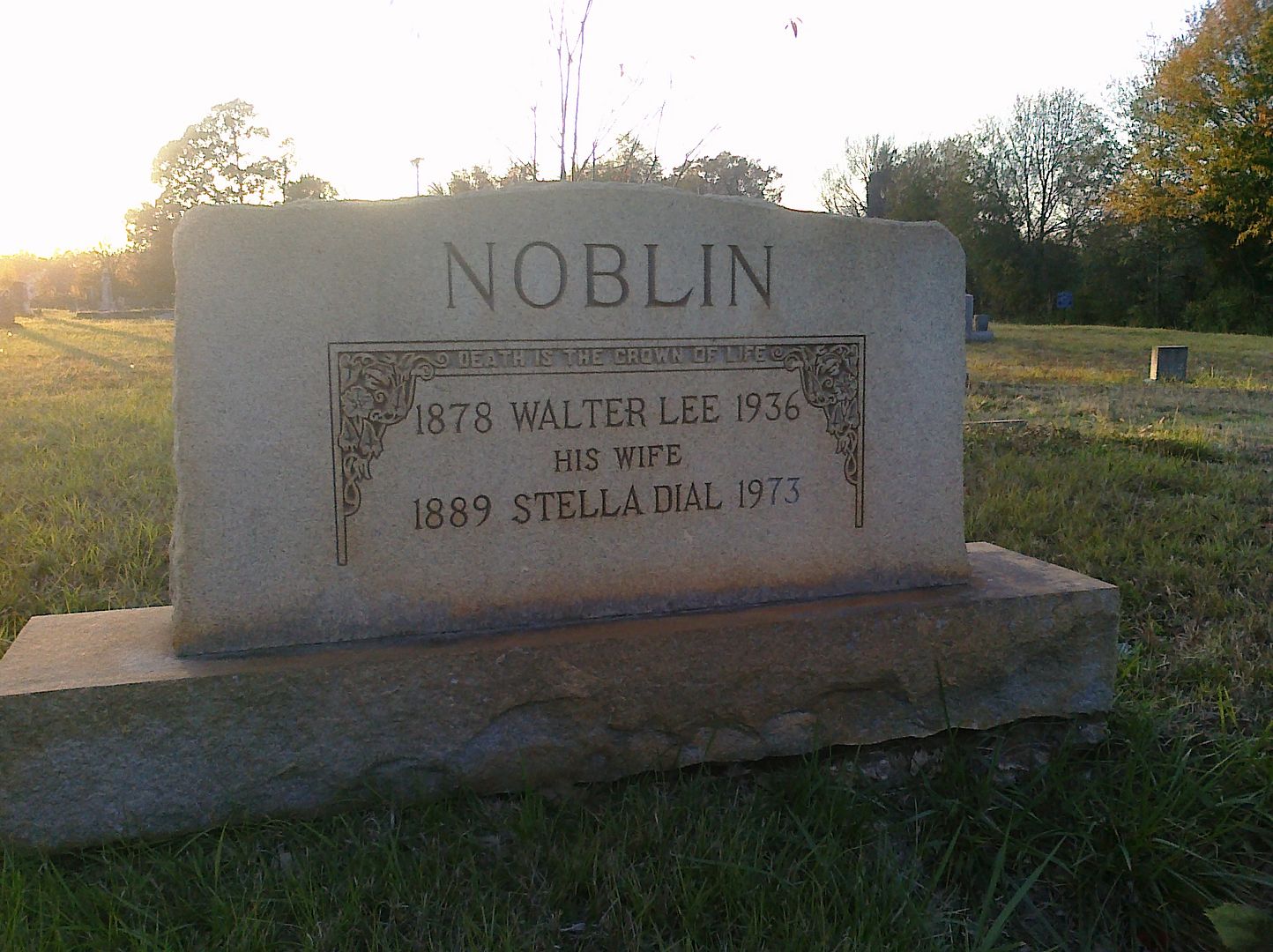 .
and the stone of Omar Reed Noblin, who died in childhood, a son of Walter Lee Noblin and his first wife, Maggie E. Duckett:
.
.
Steve Noblin, a man I've just met via email, drives by the Zion Hill Baptist Church cemetery on the east side of Spartanburg, South Carolina, on his way to work. Although he knows of no connection between his family and Walter's, the shared surname caught his eye. For some reason he googled Walter's name, which brought him to those January posts here on Keepa, and he kindly offered to send a photograph.
Steve also told this story which he has given me permission to share:
I was in Salt Lake City the week of September 11, 2001 to attend a national convention of insurance and financial advisors. We were scheduled for a private concert by the Tabernacle Choir on the night of September 11. The concert was obviously cancelled, but the folks in charge called us back, saying that they felt that they needed to open the Tabernacle for a service for church members, and we were still invited. I remember wondering how, at a time when the church needed to minister to its own; could that kindness be extended to a group of strangers? We all went that night, and stood for about two hours in the Tabernacle, listening to that wonderful choir, sing about our nation, our God, and what we all mean to each other as children of our father. I remember weeping openly with other people around me, for all those families who lost mothers, fathers, sons and daughters that day. I have never felt the love of God in a more real way, than on that night, in your church. That's my memory of 9/11, a blessing of kindness and God's love from strangers.
Thanks, Steve.
"Now therefore ye are no more strangers and foreigners,
but fellowcitizens with the saints, and of the household of God."
– Ephesians 2:19
Continue reading at the original source →