John M. Tippets is a proud Alaskan, although he and his family now call Texas home. Following his mission to Eastern Canada, John earned his B.S. and MBA degrees at the University of California, Los Angeles. He followed his father into aviation, and has recently retired from a long career in that industry. Last year he published his parents' story as Hearts of Courage, which, while chiefly about his father's incredible tale of survival in the Alaskan wilderness, also includes material on the formation of the first branch of the church in Alaska. He shares that story and pictures from the family photo album with Keepa readers today:
Joseph and Alta Mahoney Tippets had arrived in the northern frontier of Alaska in 1940 with great excitement. After a few months assigned to Yakutat, a small fishing village along the coast, Joe was transferred to the main Civil Aeronautics Authority (CAA) office in Anchorage.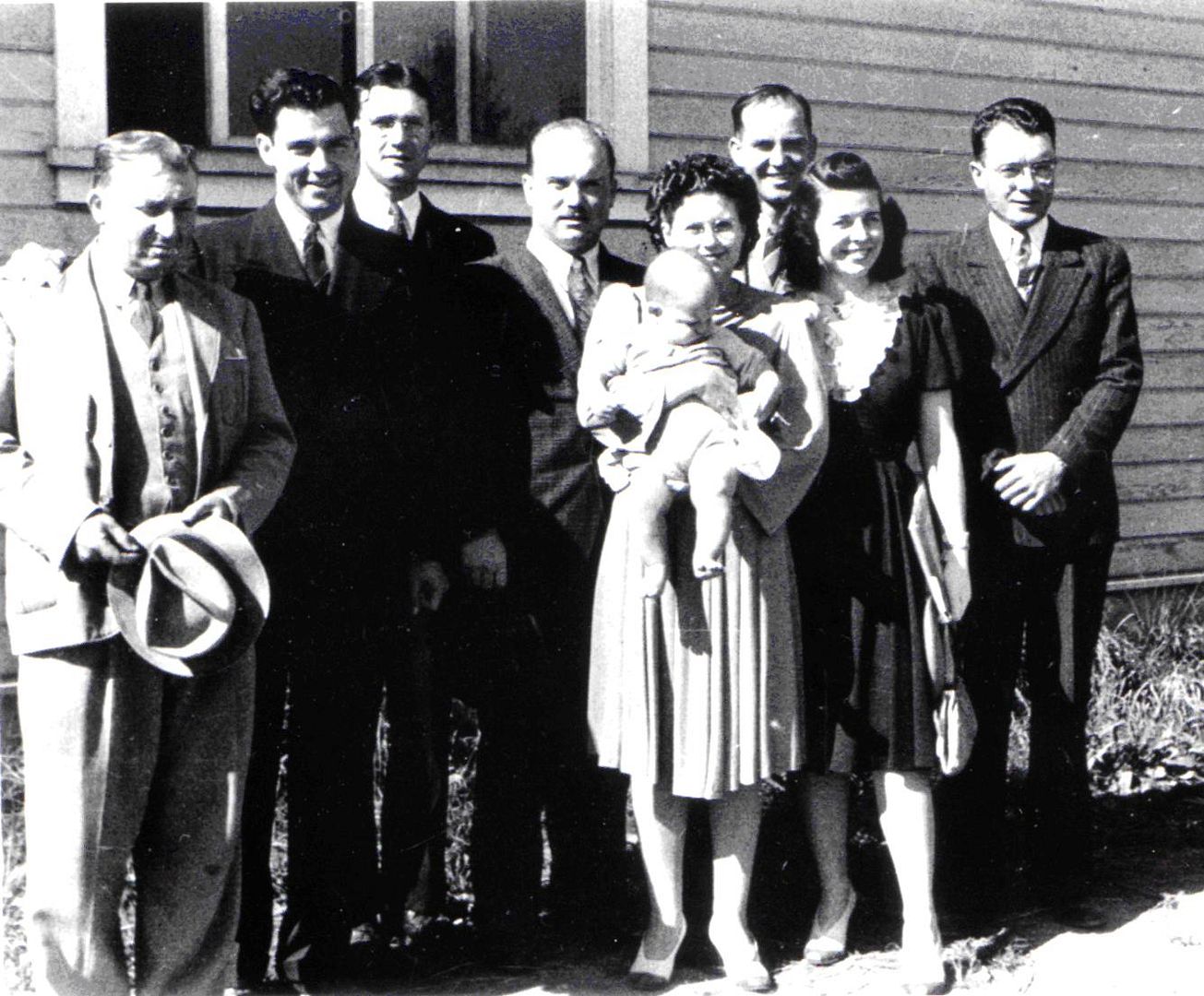 Mormon missionaries Elder Clifton Bryner Thomas (1919-2005) and Elder Lester Franklin Hewlett (1921-1983) were already working in the area and were making good progress. There were a few LDS families who had settled nearby in addition to several soldiers from Ft. Richardson, the local Army post. When Elmendorf Army Air Base opened in the fall of 1940, more LDS servicemen arrived and plans began for a branch to be established in Anchorage.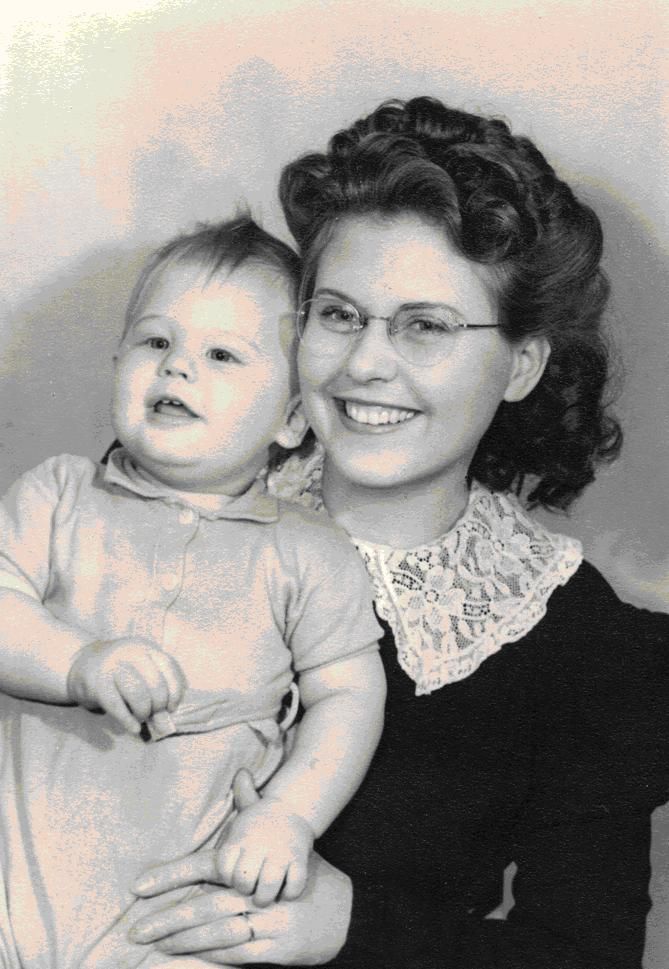 In January 1941, Joe and Alta welcomed their new baby boy, John Mahoney Tippets, and decided they needed a home of their own.
With help from friends and the elders, a small frame house on I Street, between Eleventh and Twelfth, was soon finished. A few months later, the first local congregation of the Church of Jesus Christ of Latter-day Saints was formally organized and Joseph Tippets was called as the Anchorage Branch President. The little house on I Street became a popular gathering place for social events and occasional Sunday dinners.
.
According to Elder Hewlett, "After the house was completed, we would hold meetings with investigators there. … They invited everyone for dinner. … We would sit on orange and apple crates and food would be passed out buffet style. He (Joseph) would tell everyone how wonderful it was to be a member of the Church of Jesus Christ of Latter-day Saints. He just fellowshipped people right into the church." And from the journals of Elder Thomas, "Brother Tippets is a capable and talented man" and on Sunday, May 25, 1941, "Elder Hewlett and I participated in organizing the Anchorage Branch, with Brother Tippets as Branch President and with H.O. Johnson and Wells Bowen as counselors." In June, Elder Thomas described a missionary conference at the Tippets' home, "The spirit of the Lord was in rich abundance and many righteous tears were shed."
The following December, 1942, Joe was working in Nome, 580 miles north of Anchorage when he received an urgent message from his wife. His elderly mother down in Utah was gravely ill and not expected to recover. His sisters were asking, "Could he come? Could he come soon?" Not an easy question to answer from Nome, Alaska, in the middle of a war, but he would try. A few days later, he was on a flight to Seattle and then on to Ogden, where his mother was in the hospital. He was grateful he had made it home in time.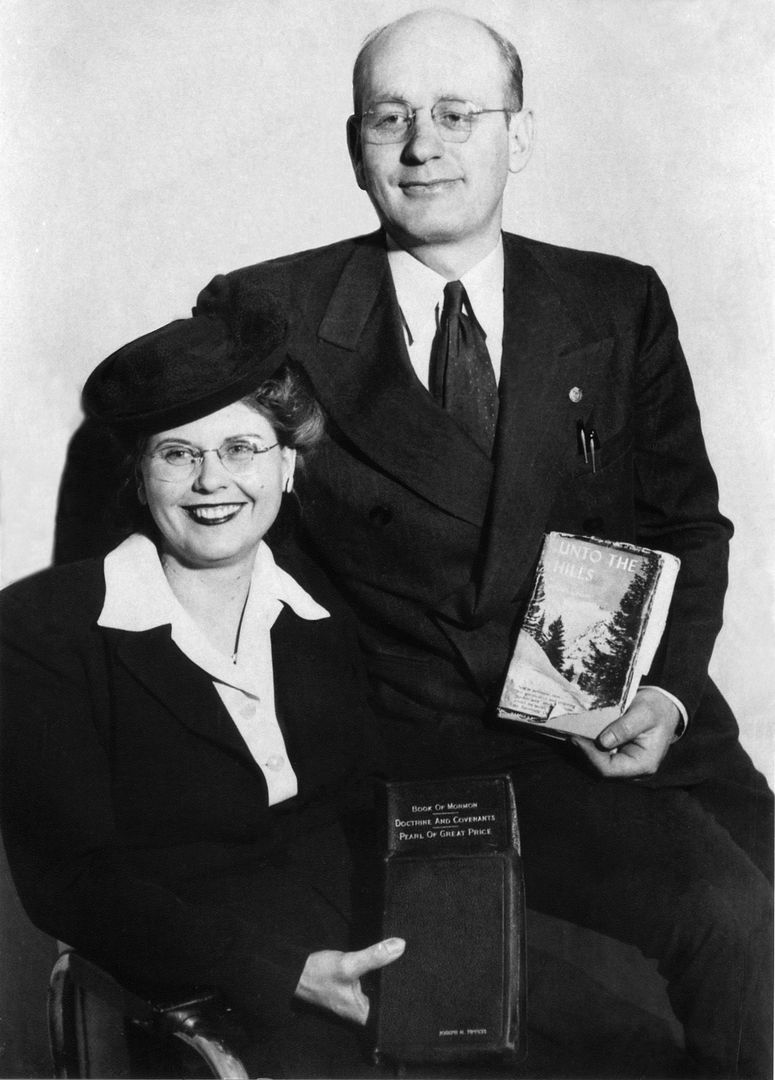 Days later, before leaving on his return trip, Joe was able to visit with several Church leaders in Salt Lake City who were interested in the progress of the church in Alaska. He also met with some of the families of the young solders in his branch and wrote to Alta, "Sweetheart, all the mothers think it is just wonderful the way you are looking out for their boys and they express their thanks! I miss you and love you and thank God for having you as my wife. Godspeed our quick reunion and I hope I beat this letter to you!"
Joe and Alta could not have foreseen the challenges they were about to face or how many desperate days would go by before they would be together again.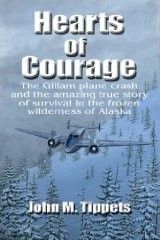 What followed was a plane crash and a 29-day struggle by Joseph Tippets not only for his own survival in a remote Alaskan wilderness but also to bring help to his seriously injured co-passengers. That story has been told briefly here at Keepa as Alaskan Odyssey, and in much more detail in our guest author's book Hearts of Courage (2008), available from Deseret Book and other LDS retailers, as well as from Amazon.com.
Note that the last picture above shows Joe and Alta after Joe's rescue. They are holding scriptures and Unto the Hills, a compilation of messages given with the Mormon Tabernacle Choir's "Music and the Spoken Word" broadcasts – books that Joe carried with him during his weeks in the wilderness.
Continue reading at the original source →