While other blogs are marking the end of the year by choosing the most significant LDS news stories of 2008 or nominating a Mormon of the Year, Keepa chooses to gaze at its own navel and write its autobiography for 2008. Read on at your own peril.
You have been warned.
Keepapitchinin went live on May 7, 2008, with a Salutatory explaining the origin of its name and outlining its proposed course. The site was designed by J. Stapley, who has continued to tweak the appearance and answer technical questions — thank you, J.
This is Keepa's 317th post.
Keepa has a stats program, but I don't really understand what it measures and can't tell you how many visitors have stopped by. I do know that the daily average of whatever it is counting is running at 300% of what it was when Keepa started.
The Akismet spam filter catches an average of ten — count 'em — ten pieces of spam for every post. While a few legitimate comments have been caught there (sorry, Mark B., I think it's caught you the most), only four or five pieces of spam have appeared on-list.
Ten Most Viewed Posts
Charlotte Owens Sackett: Teaching the Sisters to Sing
Early Work by Arnold Friberg Discovered
"Scared Straight": 1926 Mormon Edition
Latter-day Saint Images, 1931
Ads You're Not Going to See Again Anytime Soon - Chapter 5 (Garments)
Priesthood Line of Authority
An Apostle's Testimony in Soviet Russia, 1959
Ads You're Not Going to See Again Anytime Soon - Chapter 3 (Racial)
The Winds and the Waves, 1903
Does a Tree Still Grow in Beijing?
Ten Least Viewed Posts
Tracting in Newark, New Jersey, 1905
Frances Swan Clark: A Kindness Remembered
Brigham Young's Mailbag
God's Acre
What Was Burned in the Privy Vault?
Righteous Gentiles
Technology in the Service of the Gospel, 1926
A Real, Live Mormon in Boston, 1879
Two Little English Boys
"A Country of Magnificent Distances" (Utah history)
Ten Most Commented Posts
From Our Exchanges: "The Mormon Concept of Mother in Heaven" (56)
Ads You're Not Going to See Again Anytime Soon - Chapter 5 (Garments) (53)
Priesthood Line of Authority (47)
Family History Basics - Lesson 1 (45)
Ads You're Not Going to See Again Anytime Soon - Chapter 3 (Racial) (40)
There was an old lady who swallowed a … lizard (39)
Administering the Sacrament (37)
Latter-day Saint Images, 1924 (35)
Ads You're Not Going to See Again Anytime Soon - Chapter 4 (Sacrament Trays) (34)
What George Washington Didn't Say about Barack Obama in the Relief Society Magazine, the Saints' Herald, or Even the Millennial Star (34)
Liftoff! The Joseph Smith Papers Are Published (34)
This does not count the puzzle posts, where the comment count is artificially high.
Keepapitchininnies
The 20 regulars who have offered the most comments are named here, alphabetically rather than by number of comments — except that I'll say that Ray is Keepa's most frequent commenter. Anybody surprised by that? I didn't think so. (Thanks, Ray!)
Ben
bfwebster
Bill MacKinnon
BruceC
Christopher
Coffinberry
Edje
JStapley
Justin
kevinf
m&m
Mark B.
Mark Brown
Maurine
Michelle Glauser
queuno
Ray
Researcher
SteveC
Tatiana
Whether you leave one comment or 73 (Ray, we've got your number), they're all appreciated.
My Favorite Posts
In no particular order.
Carl Clifton Booth: The Good Shepherd of West Dallas
John Edward Rocha: Non-Mormon Champion of the Saints
Frances Swan Clark: A Kindness Remembered
Two Presidents Meet, 1919
Antonio E. Duran: Converted by the Book of Mormon
John the Baptist Gayler: "Come In!"
An Apostle's Testimony in Soviet Russia, 1959
The Pied Piper of Dudley Port
"Here, kitty, kitty," or, The Lions of the Lion House
Clifford F.D. Kangas, 1947-1967
Tsune Ishida Nachie: Preaching the Gospel, Redeeming the Dead
Pahoa a Tahiaroa: Returning and Reporting
"Only a little newsboy …"
Chaplain B.H. Roberts: Pleading for the Lives of His Men
"The Missing Members": Reactivation, 1909
Pre-Correlation Art; or, They Just Don't Illustrate the Kids' Magazine Like They Used To
"When Baked Potatoes and Milk Are Needed" - 1945-46
The Winds and the Waves, 1903
"To Succor Their Fellow Men" (Utah history)
Jens Leslie Stevenson: Called to Serve
Special Projects
Entirely as a result of reader suggestions, and with a great deal of help from Researcher and Edje, Keepa is working on our virtual recreation of the 1852 Utah Territorial Library assembled by John M. Bernhisel. Just this week, Researcher sent another long list of links that will take curious readers from the catalog posted on Keepa to the actual images of the library's books on Google Books. When that project is completed, a link to our virtual library will be placed on the sideblog so that it is always easily found.

I've kept the Topical Guide up to date (a link appears at the top of the sideblog), to help you locate old posts. Carrying on the narcissistic theme of this entire report, I really get a kick out of hearing that readers have used this-or-that post to illustrate a talk or as the basis of a Primary sharing time presentation. I still hope to put together a more detailed index, but in the meantime the Topical Guide listing might help you find a story you kinda sorta remember.
Thank you for getting Keepa off on the right foot. Better things in 2009!
[Updated for Rameumptom's sake -- see comment #1:]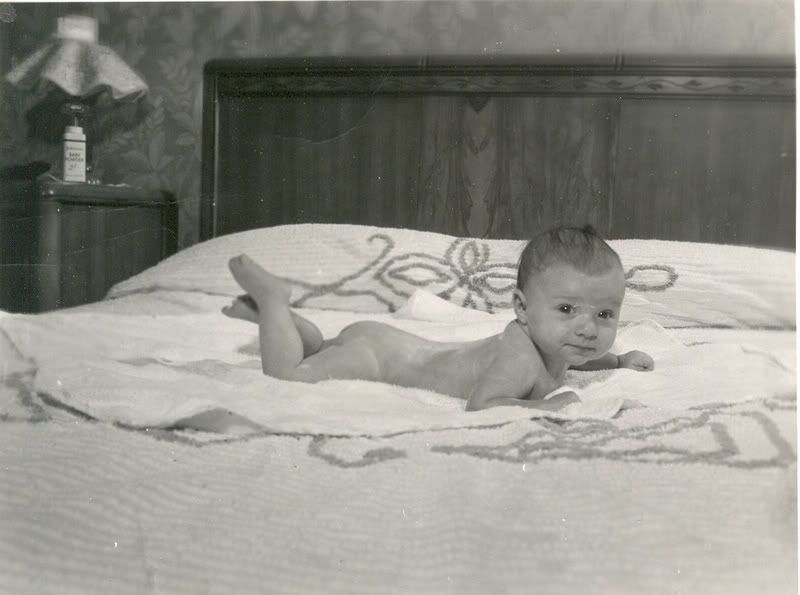 Continue reading at the original source →