Each of these Wordles (courtesy of wordle.net) is built from a different text (talk, scripture, hymn, article, etc.) that should be generally familiar to most of us. As with all Wordles, the words that are used most often in that text are larger, while words appearing less often are smaller. Many short, common English words have been eliminated altogether.
Can you identify the texts from which these Wordles were created? To keep the fun going longer, please identify only ONE text and leave the rest for others. If you want to identify lots of them, write to me at Keepapitchinin at AOL dot com (that's -inin at the end of Keepapitchinin), and I'll announce how many you got right without actually giving the answers.
[Update: The texts have all been identified (most answers are listed in comment 23, with the rest in following comments). If you've come too late to play with us, test yourself and let us know how you did.]
1.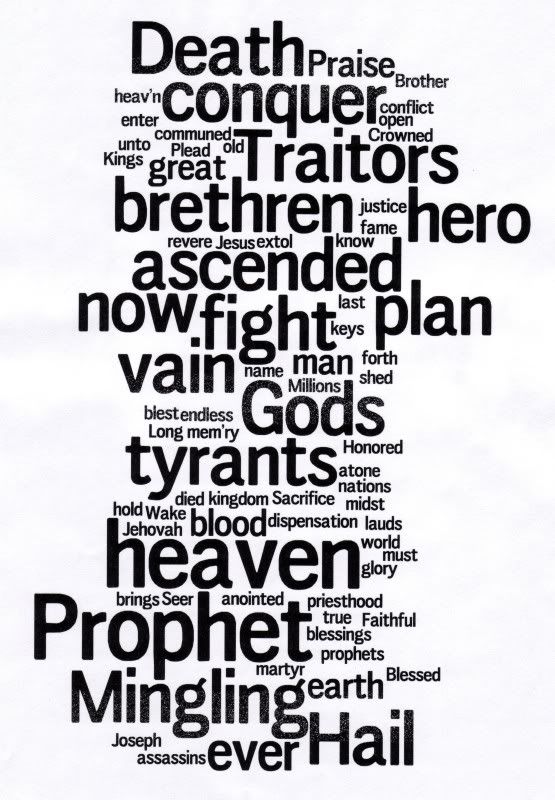 2.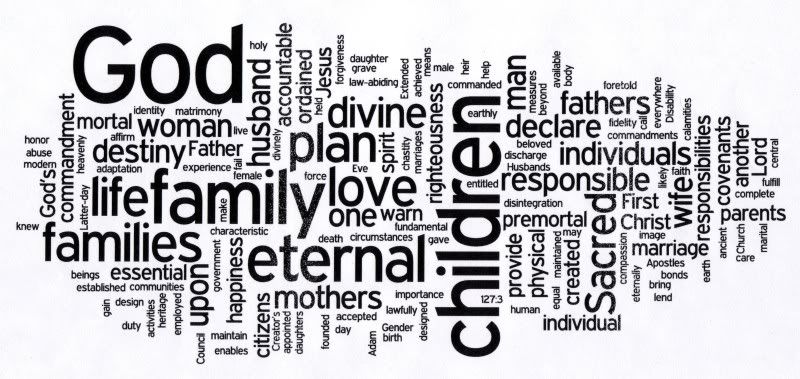 3.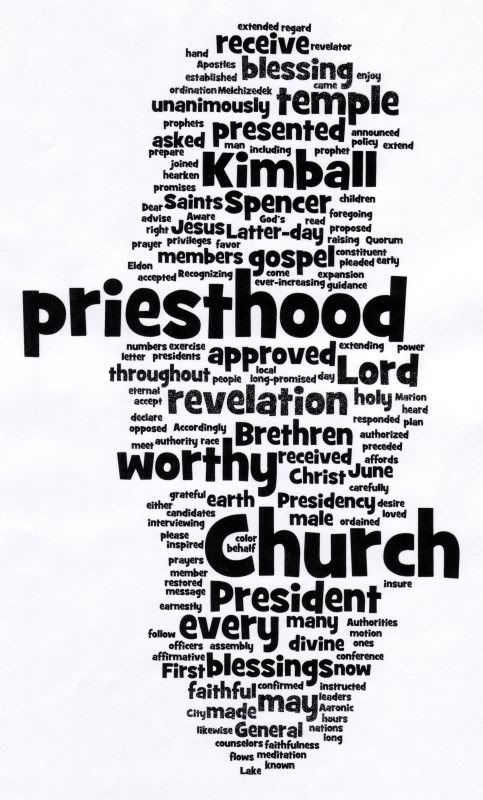 4.
5.
6.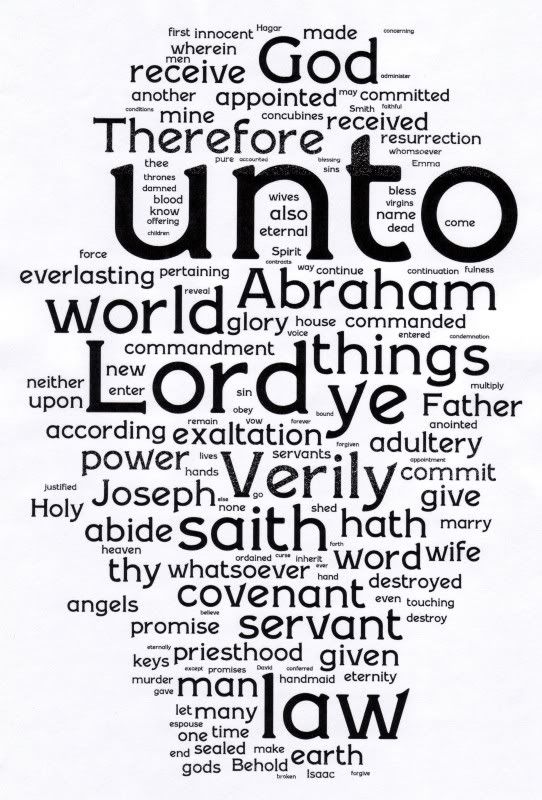 7.
8.
9.
10.
11.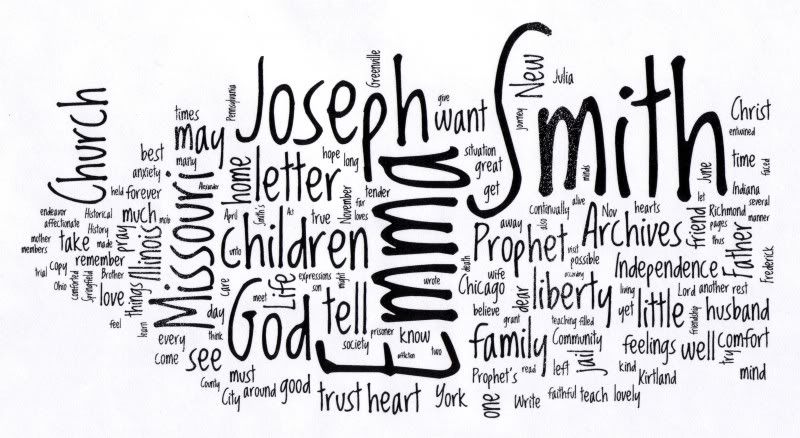 12.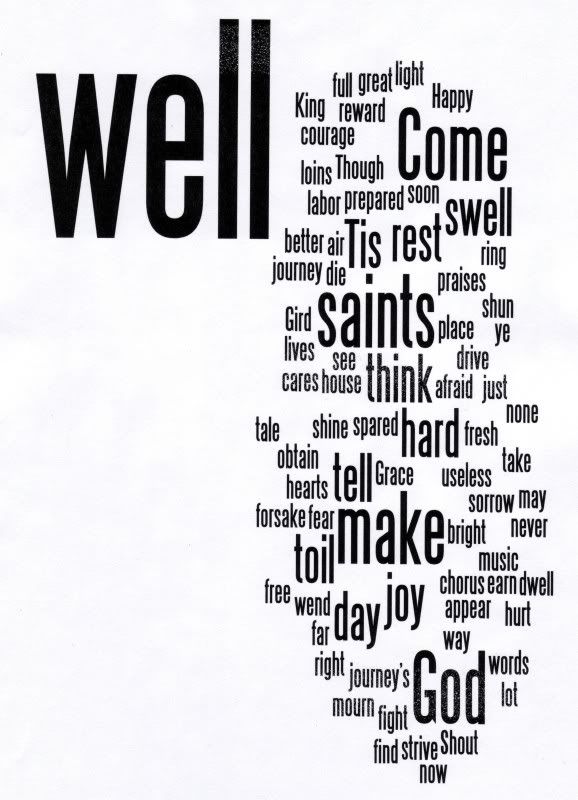 13.
14.
15.
16.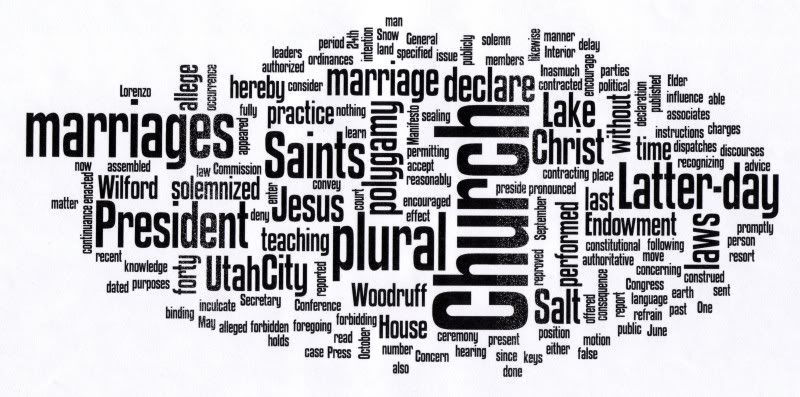 Continue reading at the original source →